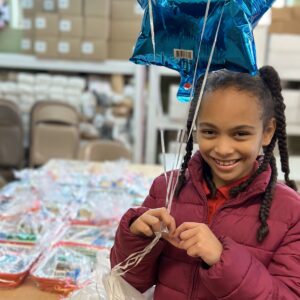 When little Gianna heard that some of our neighbors go without so much as a cake on their birthdays, she just couldn't let that happen!
At just 9 years old, Gianna decided she wanted to use all of her allowances and money she earned for her grades in 2022 to give back to her community each month this year. She is calling it "Gianna's Journey, 12 Months of Giving Back."
When her mother, Abbie, showed her the
"Birthday Cake Package" idea we had shared online and talked about how many families are not able to give loved ones and/or their children a birthday cake each year, she knew she wanted to contribute to this special need for the month of April.
These 10 birthday cake packages will go out to neighbors through the food pantry the next few weeks to help them celebrate birthdays in their families!
Kiddos, loved ones, and neighbors in need will feel the love of our community through this beautiful gift, and we are so grateful to be the vehicle used to share this care through Operation Love!!
Gianna, thank you for your amazing heart and inspiration for our community. We could all do with more generous hearts like yours!!